Now that I can get a screenshot taken (didn't think of Fraps, but that works well enough for me!) I can share what I've been working on lately. While this is a very basic scene, just some mountains on Mercury with the sun shining brightly in the sky, I figured it was appropriate to post this today since Mercury is transiting the sun today.
The textures are stock textures I found around the web, some of them are of asphalt, or look dry and rocky enough to pass for a Mercury texture. I brightened them in an attempt to have them reflect more light - the landscape would ideally be much brighter. Since HDR or Bloom isn't possible (that I know of) in Battlezone 2, approximate brightness is probably best. I might experiment with using colors to bring out even starker contrasts between light and shadow.
The Sun is taken from Space Engine. This will probably be my technique for making other astronomy objects.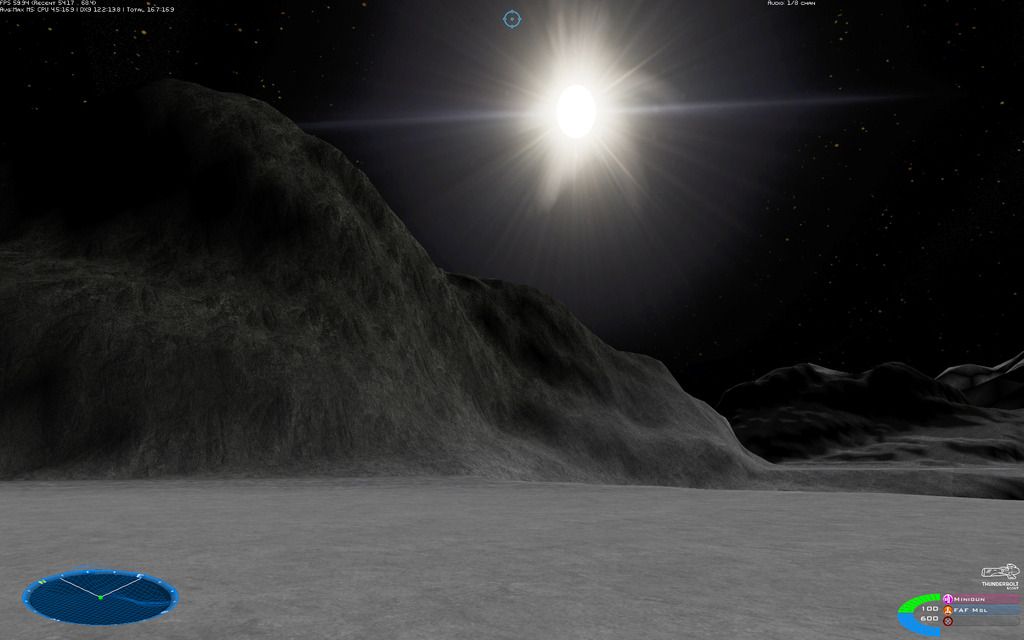 Another screenshot I felt like taking is from the other end of the Solar System. I replaced the pscharon.tga sprite with the actual Charon on one of the Pluto missions. Though this wasn't saved, of course, this is a sort of preview of what the sky might look like when I make a Realistic Pluto map.